Stand up paddlesboards (SUPs) can be used on all of the sessions and courses shown below.
Equipment hire
The price of the 'Come and Try' session includes equipment hire; for all other sessions equipment hire is not included in the price. We have some equipment we can hire directly (see here for prices) and we work with local hire companies where appropriate to make sure you have everything you need.
Please note that buoyancy aids are mandatory for all kayakers and canoeists, and advisory for paddleboarders.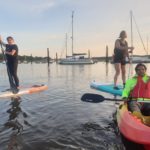 PaddleSafe
This half day course aims to give you what you need to paddle safely in sheltered water environments such as canals, calm rivers and harbours.
Bitterne Leisure Centre | 4 hours | £65 | Please
Login
or
Register
to book |
More info & dates
---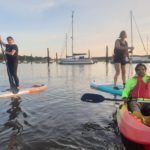 PaddleSafe
This half day course aims to give you what you need to paddle safely in sheltered water environments such as canals, calm rivers and harbours.

Andark Lake | 4 hours | £65 | Please Login or Register to book | More info & dates
---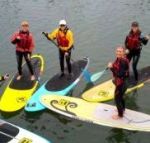 Introduction to Paddleboarding
This course is for SUP beginners who need some basic instruction on getting started. We'll introduce the equipment and the need-to-know essentials.

Botley | 2 hours | £30 | Please Login or Register to book | More info & dates
---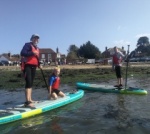 Intermediate Paddleboarding
This course assumes that you're confident on a paddleboard and looking to become more confident and proficient.

Swanwick | 2 hours | £30 | Please Login or Register to book | More info & dates
---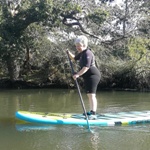 British Canoeing SUP Sheltered Water Award
This nationally recognised qualification will give you an understanding of how to plan and paddle an enjoyable and safe paddleboarding trip on the River Hamble and elsewhere.

Swanwick | 8 hours | £90 | Please Login or Register to book | More info & dates
---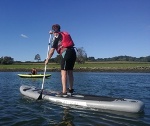 1 to 1 SUP primer
This is an intensive 2 hour session for one person that will kick start your paddleboarding: ideal for those who want to join their friends who already paddle !

Swanwick | 2 hours | £60 | Please Login or Register to book | More info & dates
---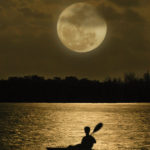 Full Moon Paddle
Paddling at night, especially under a full moon is a very special experience, as all the other senses become heightened in the darkness.

Swanwick | 2 hours | £30 | Please Login or Register to book | More info & dates
---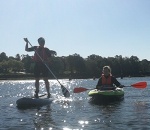 Saturday Morning Junior SUP club
This is a paddleboard session for juniors (12 years+) with the emphasis on skills and games and a trip down the river. No previous experience necessary.

Swanwick | 2 hours | £30 | Please Login or Register to book | More info & dates
---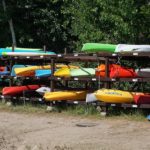 Come and Try
You will have the chance to try a sit on top kayak AND a sit in kayak AND a stand up paddleboard with coaching tips throughout.

Swanwick | 2 hours | £50 | Please Login or Register to book | More info & dates
---