Stand up paddlesboards (SUPs) can be used on all of the sessions and courses shown below.
Equipment hire
The price of the 'Come and Try' session includes equipment hire; for all other sessions equipment hire is not included in the price. We have some equipment we can hire directly (see here for prices) and we work with local hire companies where appropriate to make sure you have everything you need.
Please note that buoyancy aids are mandatory for all kayakers and canoeists, and advisory for paddleboarders.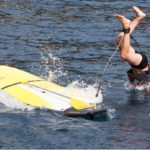 Paddleboard rescues
This course focuses exclusively on paddleboard rescues: how to get yourself back on the paddleboard, and how to help others get back on. With plenty of time to try the methods out and see what works for you.
Alverstoke | 1.5 hours | £30 | Please
Login
or
Register
to book |
More info & dates
---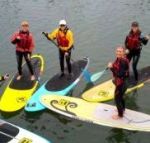 Introduction to Paddleboarding
This course is for SUP beginners who need some basic instruction on getting started. We'll introduce the equipment and the need-to-know essentials.

Botley | 2 hours | £30 | Please Login or Register to book | More info & dates
---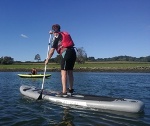 1 to 1 SUP primer
This is an intensive 1 to 1 session that will kick start your paddleboarding: ideal for those who want to fastrack their learning.

Swanwick | 2 hours | £80 | Please Login or Register to book | More info & dates
---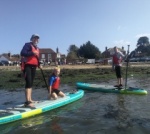 Intermediate Paddleboarding
This course takes a more in depth look at technique including efficient paddling, turning and paddling on one side.

Swanwick | 2 hours | £30 | Please Login or Register to book | More info & dates
---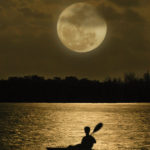 Full Moon Paddle
Being on the river at night under a full moon is a very special experience. We'll take care of the safety so you can enjoy the experience.

Swanwick | 2 hours | £30 | Please Login or Register to book | More info & dates
---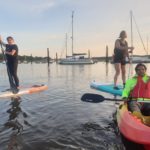 PaddleSafe
This half day course will give you the need-to-knowledge and insight to paddle safely on the Hamble and similar waterways.

Andark Lake | 3 hours | £30 | Please Login or Register to book | More info & dates
---