Equipment hire
Equipment, including kayaks and paddleboards is available for all our sessions – please see here for prices.
Please note that buoyancy aids are mandatory for all kayakers and canoeists, and advisory for paddleboarders.
---
Courses and experiences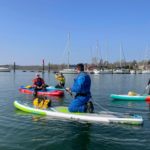 SUP Refresher
This is a course for people with some paddling experience paddle and are looking to brush up their skills and identify any bad habits. Ideal for rusty paddlers getting ready for summer.
Swanwick | 2 hours | £30 | Please
Login
or
Register
to book |
More info & dates
---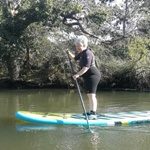 Bespoke coaching
As well as our scheduled courses and sessions, we are always happy to design a session, or series of sessions, that meet your individual needs.

Please Login or Register to book | More info
---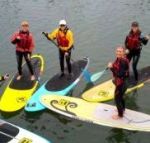 Introduction to Paddleboarding
This course is for SUP beginners who need some basic instruction on getting started. We'll introduce the equipment and the need-to-know essentials.

Botley | 2 hours | £30 | Please Login or Register to book | More info & dates
---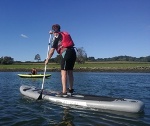 1 to 1 SUP primer
This is an intensive 1 to 1 session that will kick start your paddleboarding: ideal for those who want to fastrack their learning.

Swanwick | 2 hours | £80 | Please Login or Register to book | More info & dates
---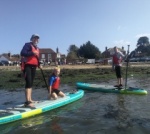 Intermediate Paddleboarding
This course takes a more in depth look at technique including efficient paddling, turning and paddling on one side.

Swanwick | 2 hours | £30 | Please Login or Register to book | More info & dates
---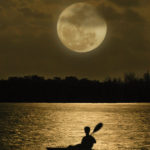 Full Moon Paddle
Being on the river at night under a full moon is a very special experience. We'll take care of the safety so you can enjoy the experience.

Swanwick | 2 hours | £30 | Please Login or Register to book | More info & dates
---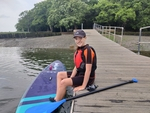 Saturday Morning Junior SUP club
What it says on the tin. Last Saturday of month SUP sessions for under 18s. Emphasis on fun and games with some skills on the way.

Swanwick | 2 hours | £30 | Please Login or Register to book | More info & dates
---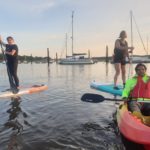 PaddleSafe
This half day course will give you the need-to-knowledge and insight to paddle safely on the Hamble and similar waterways.

Andark Lake | 3 hours | £45 | Please Login or Register to book | More info & dates
---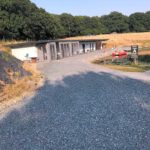 First Aid course
16 hour British Canoeing recognised course that will be delivered over two days by a qualified First Aid trainer and British Canoeing Coach.

Andark Lake | 16 hours | £145 | Please Login or Register to book | More info & dates
---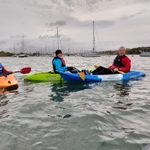 Flat Water Kayaking Skills
We have 3 levels of flat water kayaking skills for everyone from complete beginner to independent and skilled flat water padders.

Swanwick | 7 hours | £80 | Please Login or Register to book | More info & dates
---