Equipment hire
The prices shown below do not include equipment hire. We have some equipment we can hire directly (see here for prices) and we work with local hire companies where appropriate to make sure you have everything you need.
Please note that buoyancy aids are mandatory for all kayakers and canoeists, and advisory for paddleboarders.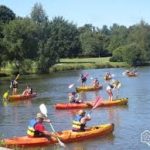 Wednesday Evening Paddle Club
This an open format session with no fixed coaching agenda: rather the focus will be games and ad hoc coaching for those who want it.
Swanwick | 2 hours | £15 | Please
Login
or
Register
to book |
More info & dates
---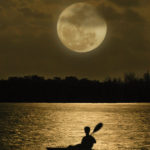 Full Moon Paddle
Paddling at night, especially under a full moon is a very special experience, as all the other senses become heightened in the darkness.

Swanwick | 2 hours | £20 | Please Login or Register to book | More info & dates
---